Protagonize sua vida e seja dono do seu futuro
A ELLIF é uma empresa de conteúdo, educação e eventos que atua de forma disseminadora e acessível a todos os indivíduos. Abrange três importantes frentes para o cumprimento de sua missão: empreendedorismo, inovação e liderança.

Relaciona-se com públicos diversos e distintos. Seja por meio de parcerias com outras empresas prontas para compartilhar conteúdos e receber conhecimentos, pelo contato com líderes e empreendedores dispostos a trocar e ensinar. Seja pelo acesso a pessoas, desde as classes mais baixas, que queiram evoluir e que acreditem no empreendedorismo, no seu potencial pessoal e na sua capacidade de gerar riquezas por meio do seu próprio trabalho.
Play the leading role in your life and own your future

ELLIF is a company devoted to content, education and events that operates in manner that promotes dissemination and accessibility to all individuals. The company acts on three important fronts for the fulfilment of its mission: entrepreneurship, innovation and leadership.

ELLIF interacts with diverse and distinct publics — whether through partnerships with other companies that are ready to share content and receive knowledge, through contact with leaders and entrepreneurs willing to exchange and teach or through access to people, starting from those on the lowest rungs of society who want to develop and grow and who believe in entrepreneurship, in their personal potential and in their ability to generate wealth through their own work.


O pássaro voando em frente, levando consigo a semente no bico, simboliza a disseminação do conhecimento e o propósito da ELLIF em ensinar, inspirar e fazer acontecer.
Trata-se de uma metáfora das aves, responsáveis por disseminar as sementes pelas florestas, dando origem a novas árvores e plantas, e dessa forma fortalecendo e transformando o ecossistema no qual estão inseridas. 
Symbol

The bird flying ahead, taking with it a seed in its beak, symbolizes the dissemination of knowledge and ELLIF's purpose of teaching, inspiring and making things happen.

This is a metaphor from birds - responsible for spreading seeds throughout forests, giving rise to new trees and plants and, thereby, strengthening and transforming the ecosystem in which they are inserted.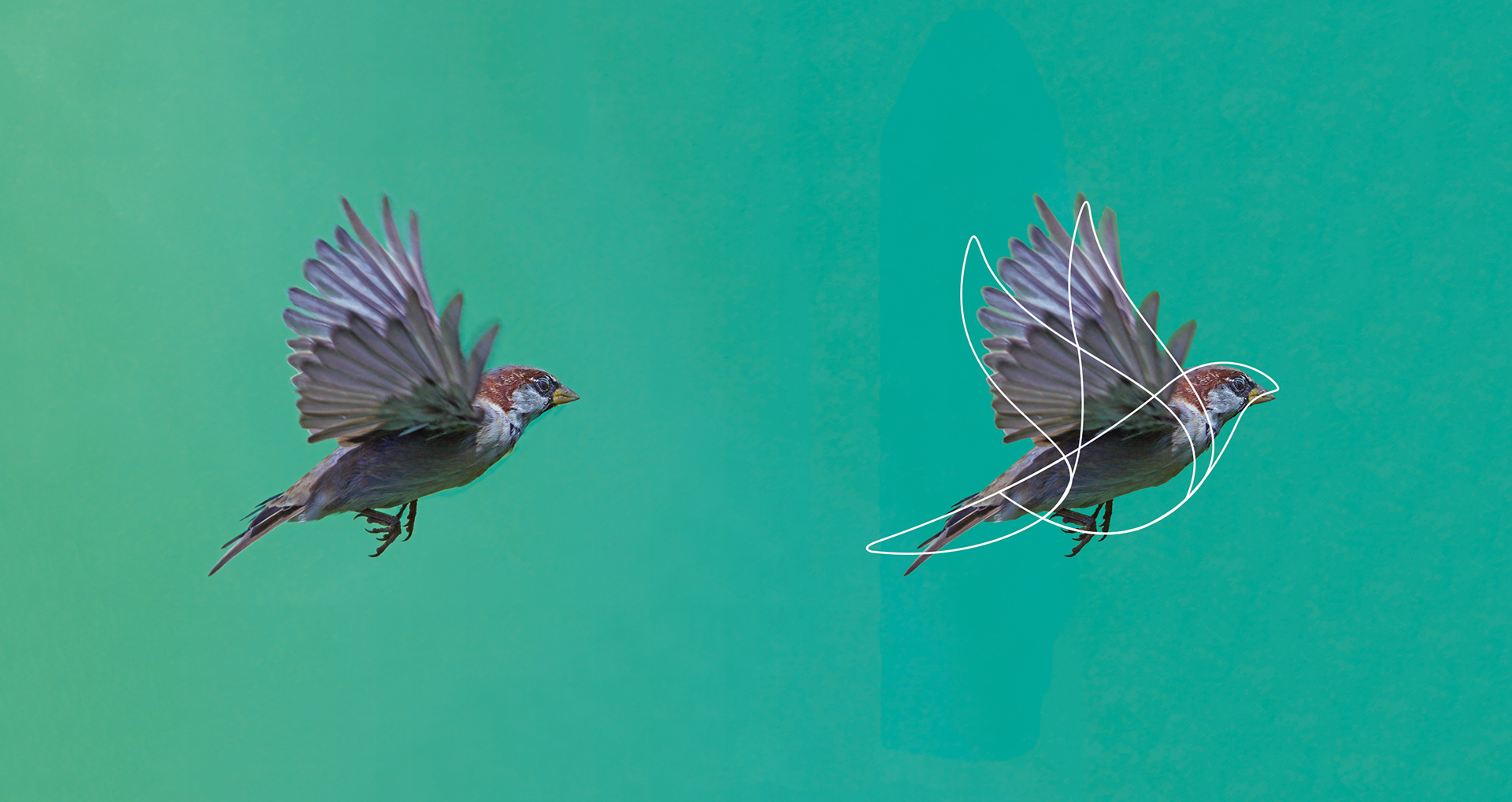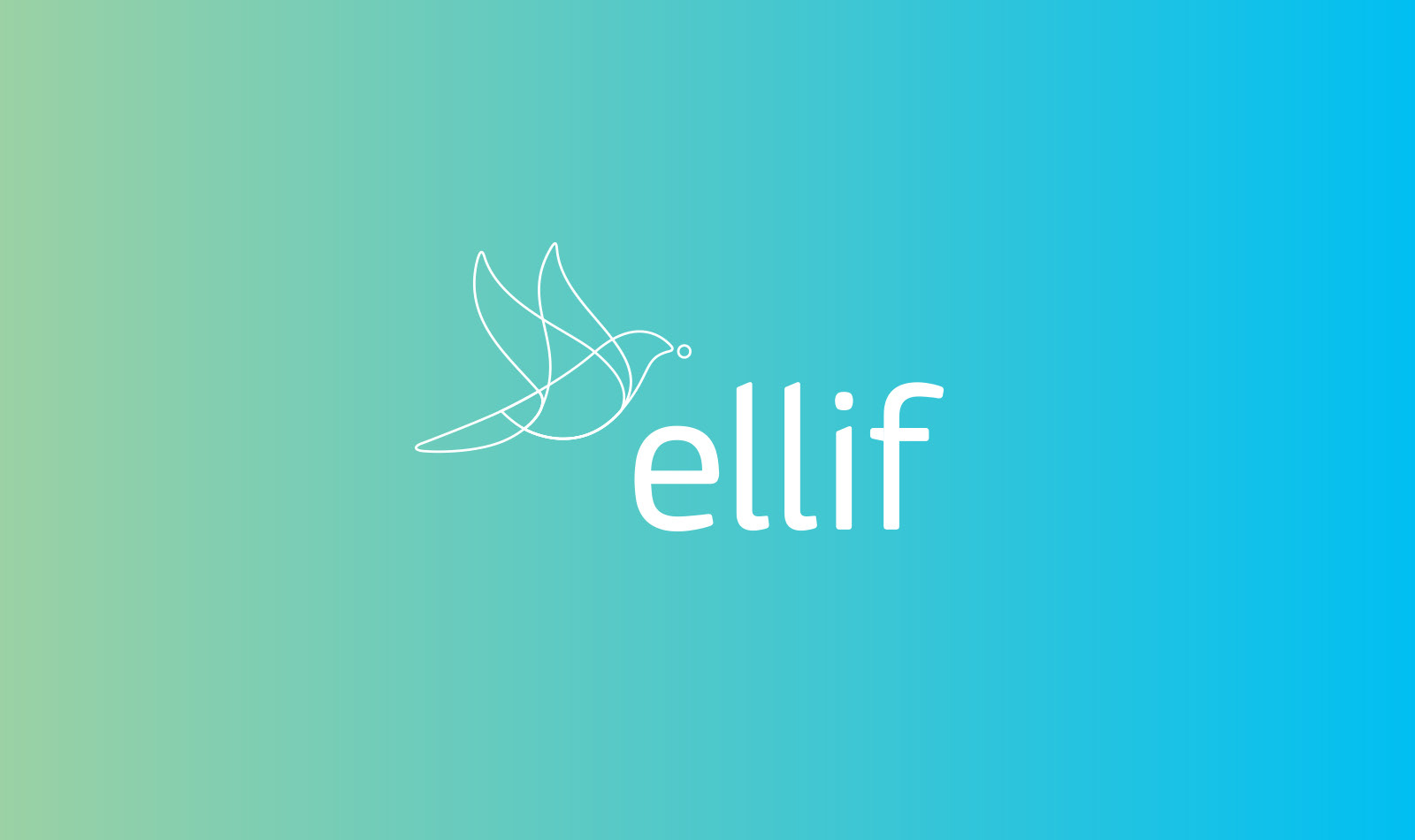 As cores presentes na identidade reforçam os atributos expressos pela marca ELLIF e que são percebidos pelos públicos. 

As cores da marca são o verde-água e o azul, associadas a inovação, educação e profissionalismo. Já a mescla de ambas em gradiente comunica a personalidade vibrante e jovem da marca.

A paleta de apoio traz cores para, por exemplo, distinguir produtos e serviços. Use-a sempre de forma balanceada com a paleta institucional. 
Colors

The colors present in the identity reinforce the attributes expressed by ELLIF brand and that are perceived by the brand's publics. 

The colors of the brand are aquamarine and blue, associated with innovation, education and professionalism. In turn, the blend of both colors as a gradient of color communicates the brand's vibrant and youthful personality.

The supporting pallet brings colors to, for example, distinguish products and services. 
A escolha ou produção fotográfica para a ELLIF deve ser alinhada à identidade da marca e ajudar a expressar os benefícios relacionados aos seus produtos e serviços. Sempre com o uso de um filtro específico, as fotografias dividem-se em quatro grupos: educar para liderança; empreender com inovação; inspirar futuras gerações; e fazer a transformação acontecer.

As imagens podem demonstrar diversos atos relacionados a trabalho ou a ações do cotidiano, mas sempre apresentando a pessoa como protagonista da ação.
Photographic guidelines

The choice or production of photography for ELLIF should be aligned with the identity of the brand and helps to express the benefits associated with its products and services. Always with the use of a specific filter, the photographs are divided into four groups: educate for leadership; be entrepreneurial with innovation; inspire future generations; and make the transformation happen.

The images can demonstrate several acts related to daily work or day-to-day actions, always presenting the individual as the protagonist of the action.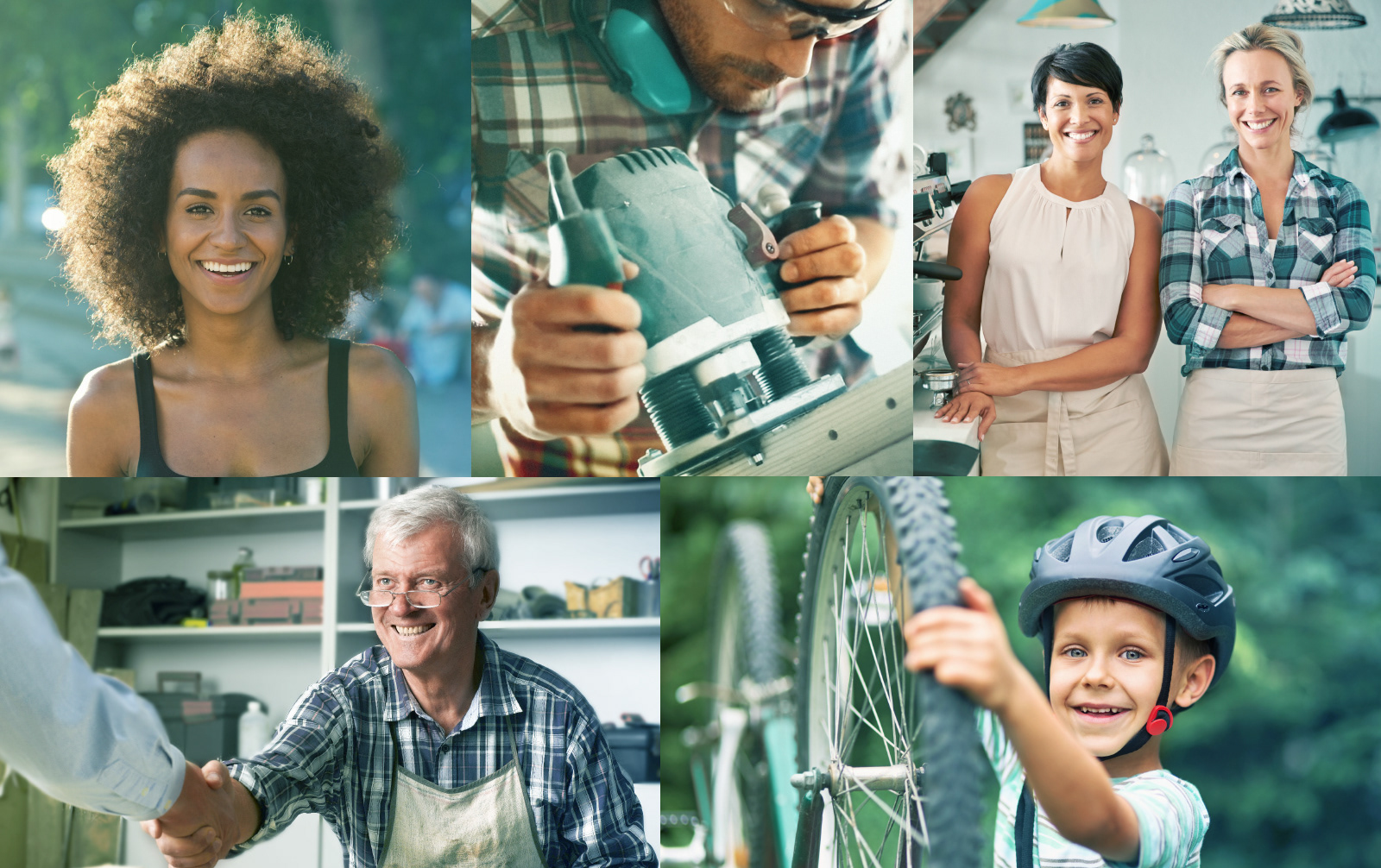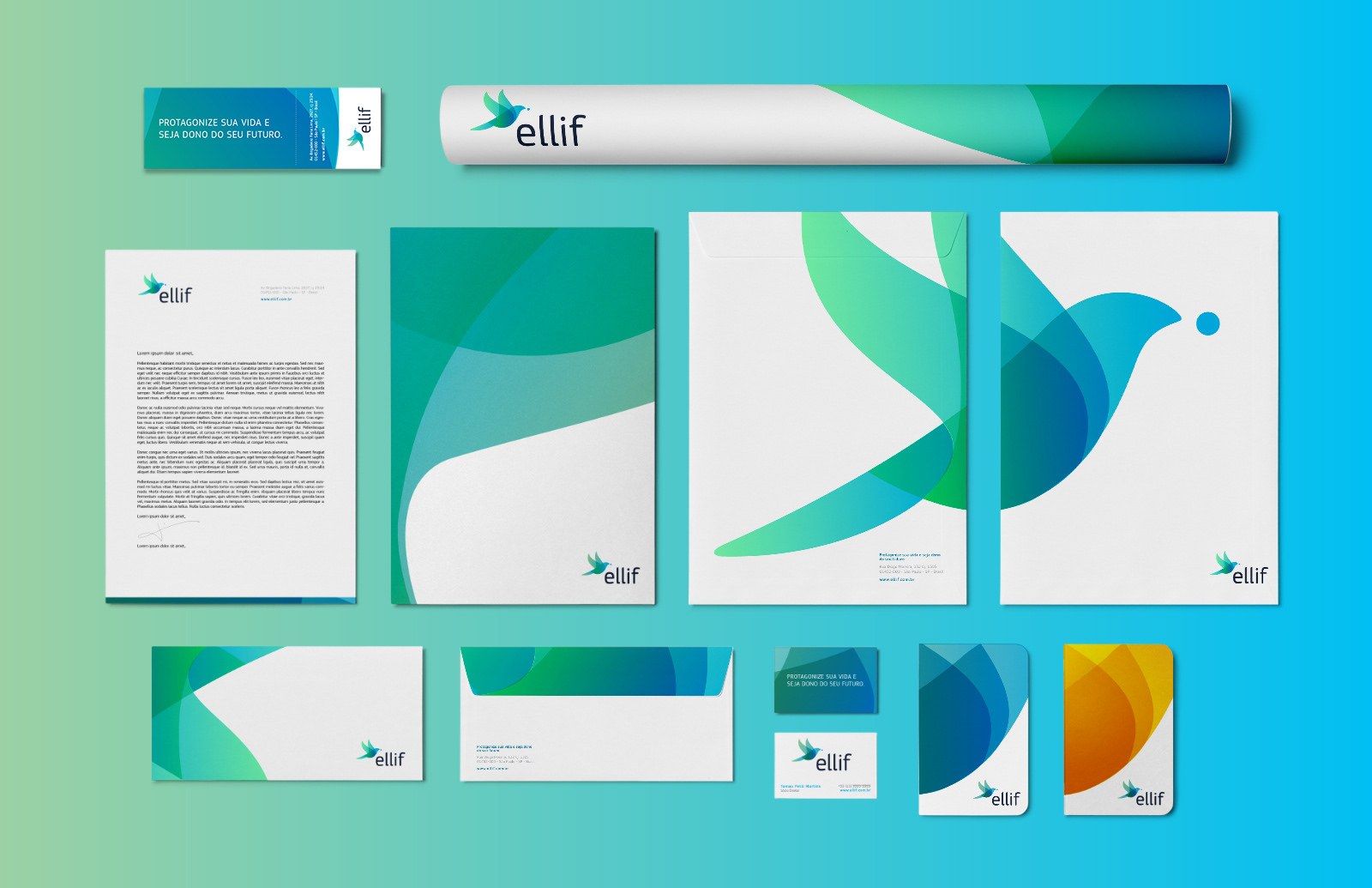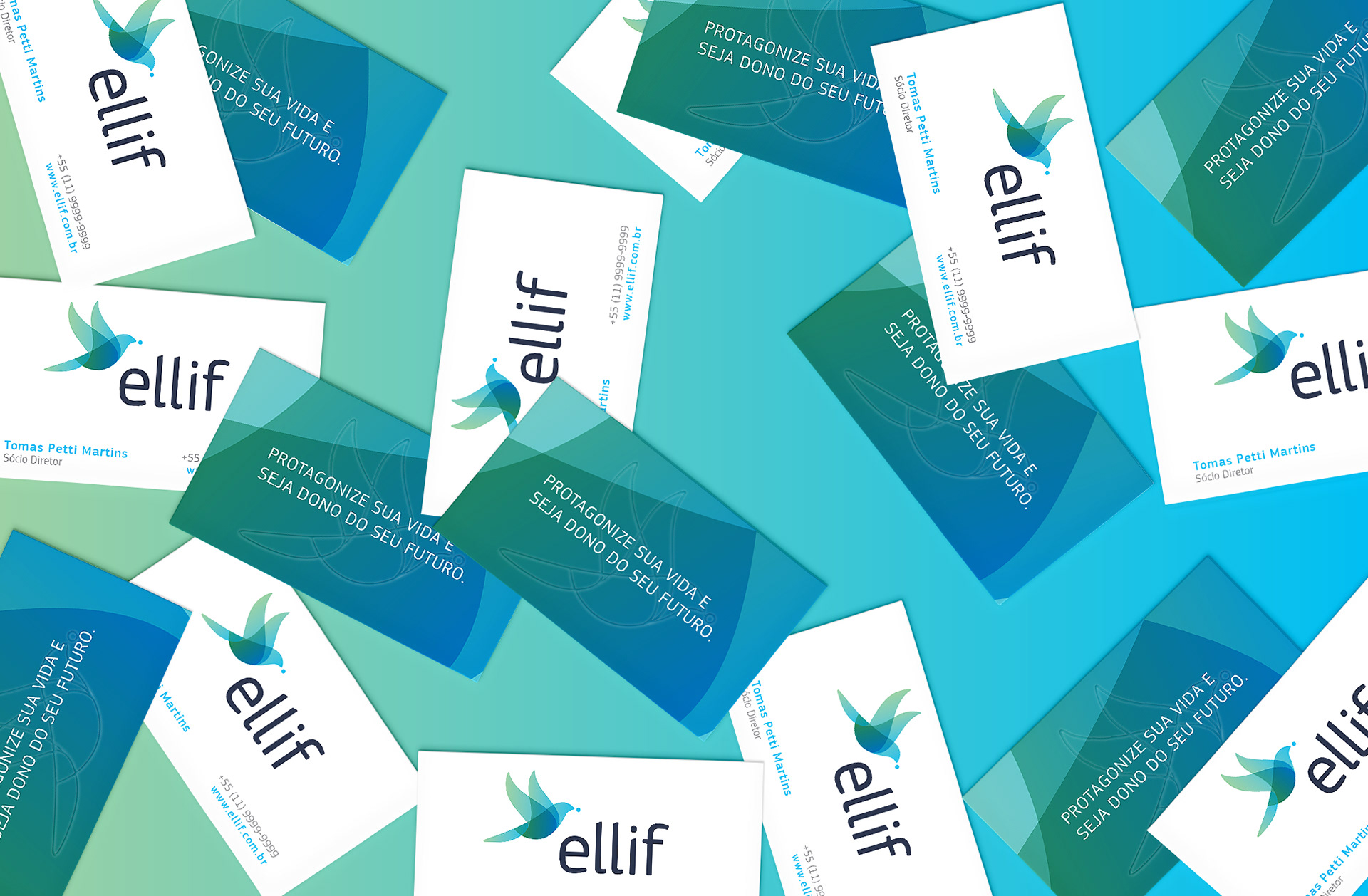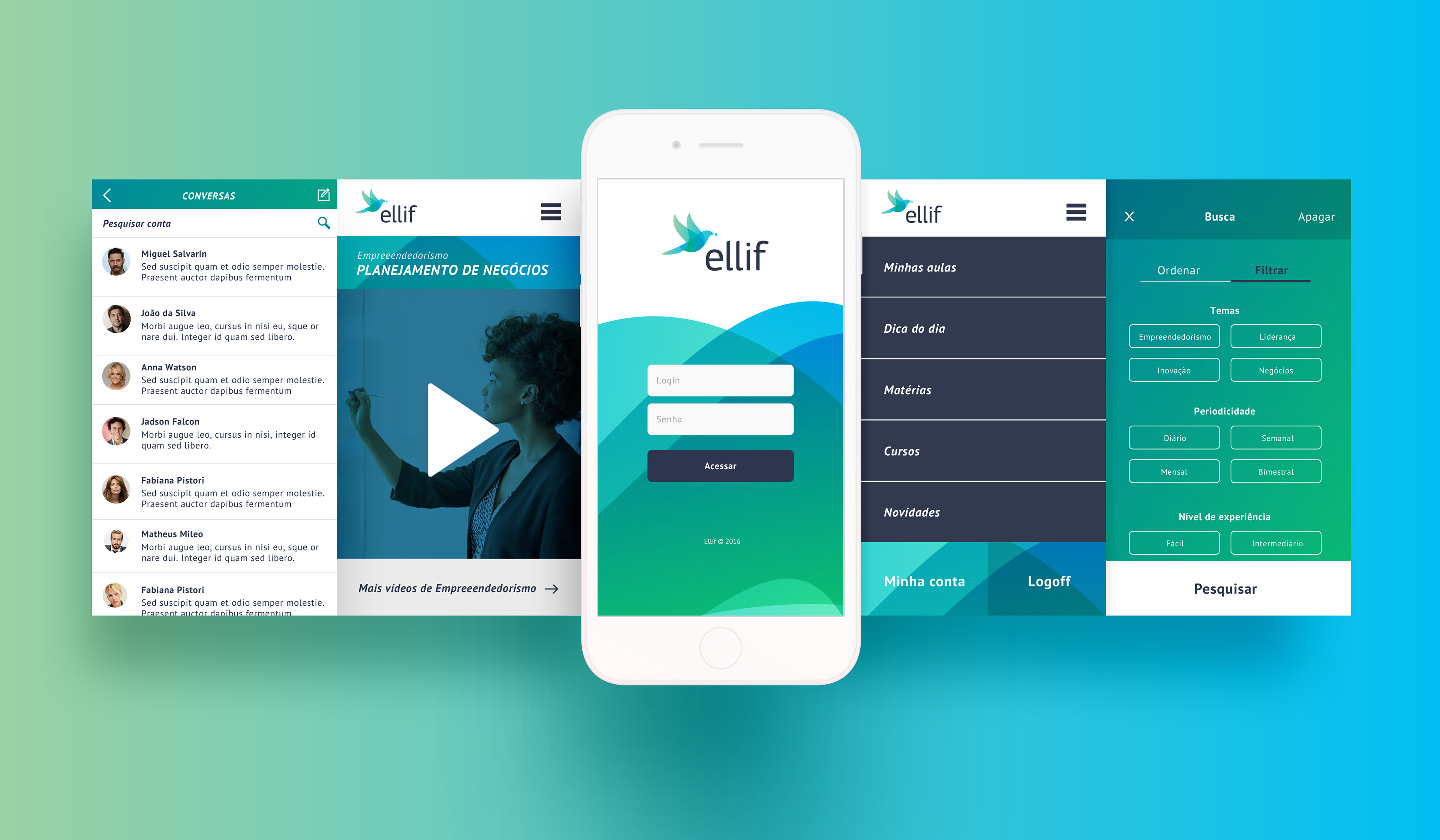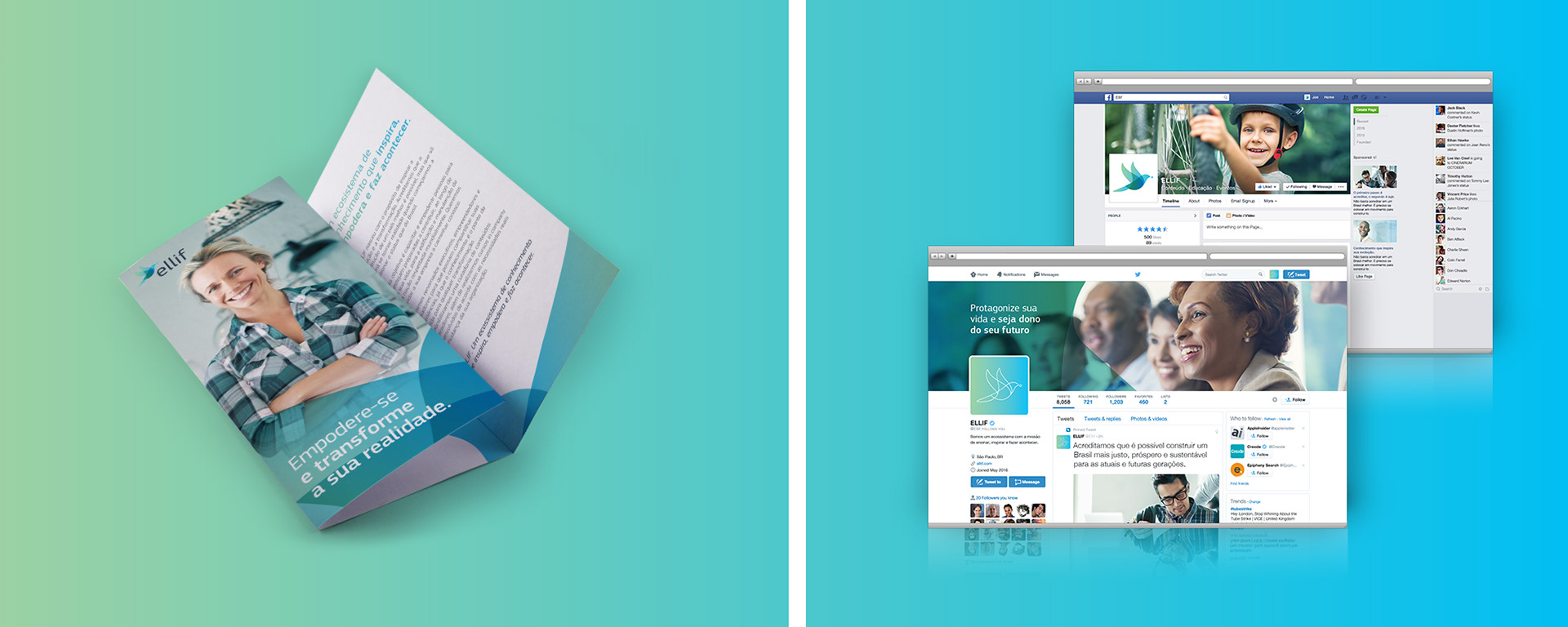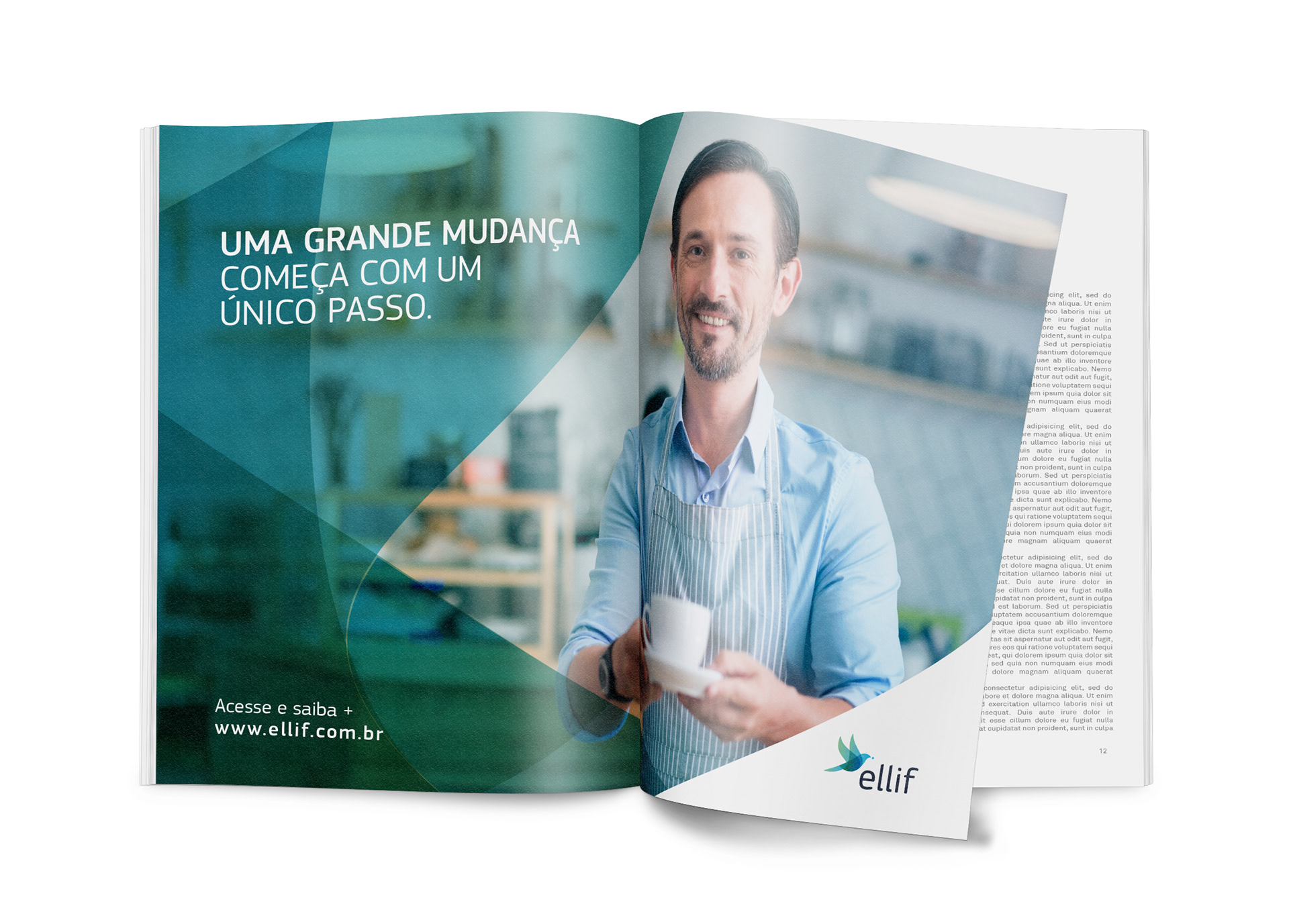 Beatriz Alonso
Davi Nabarro
Dalton Almeida
Fernando Esperandio
Fulvio Irente
Marina Gomes
Market and Business Intelligence
Caynan Cibiem
Henrique Giron
Mariana Alvarez
Rany Sumida
Ygor Morooka
Brand and Business Strategy
Maximiliano Tozzini Bavaresco
Bruno Shibata