Where talent meets purpose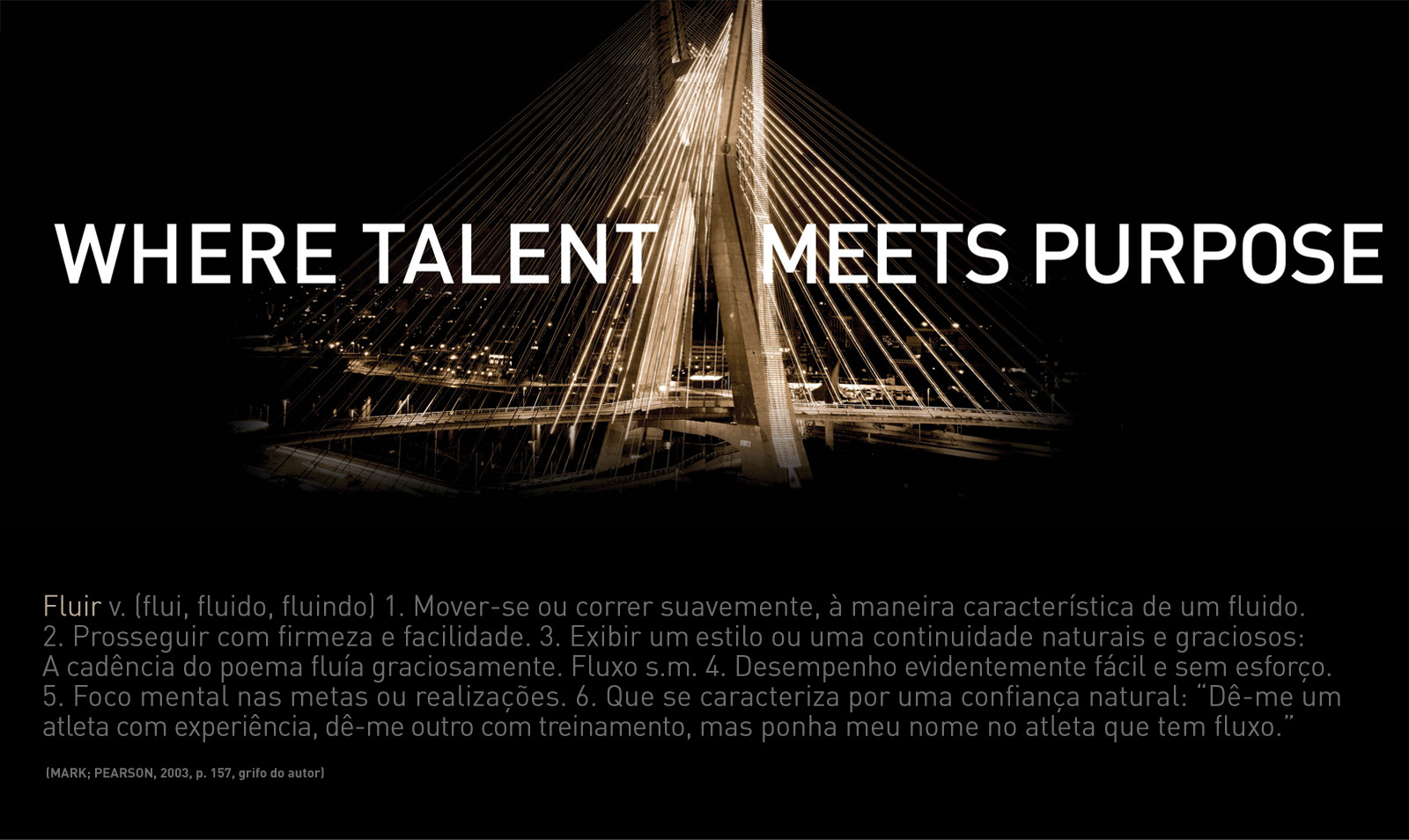 Teoria Flow
Mihaly Csikszentmihalyi, nascido em 1934 na Itália, é psicólogo e ganhou grande reconhecimento pelos seus estudos sobre a natureza da felicidade e criatividade. É professor de psicologia e administração na Claremont Graduate University, diretor do Quality of Life Research Center e membro da Academia Nacional de Educação dos EUA e da Academia Nacional de Ciências do Lazer. É autor de vários livros, incluindo os best-sellers Flow, The Evolving Self, Creativity e Being Adolescent. É também colaborador regular de revistas e jornais e em 2008 foi palestrante no Ted Talks. O livro "Flow: The Psychology of Optimal Experience", lançado em 1990, teve grande repercussão e ultrapassou a barreira acadêmica da psicologia, sendo aplicado em áreas diversas, como gestão de negócios e esporte.
O técnico do Dallas Cowboys, por exemplo, disse utilizar a teoria Flow na preparação para o Super Bowl de 1993. Líderes mundiais se perguntaram como poderiam aplicar a teoria em políticas públicas (Bill Clinton e Tony Blair estão na lista de admiradores do autor). Mais tarde, o conceito foi aplicado em outras publicações, como   "Good Business: Leadership, Flow and the Making of Meaning" e "Flow in Sports". O jornal "The New York Times" qualificou o psicólogo como um "homem obcecado pela felicidade" e, ao redor do mundo, ele foi visto como uma espécie de guru.
Flow Theory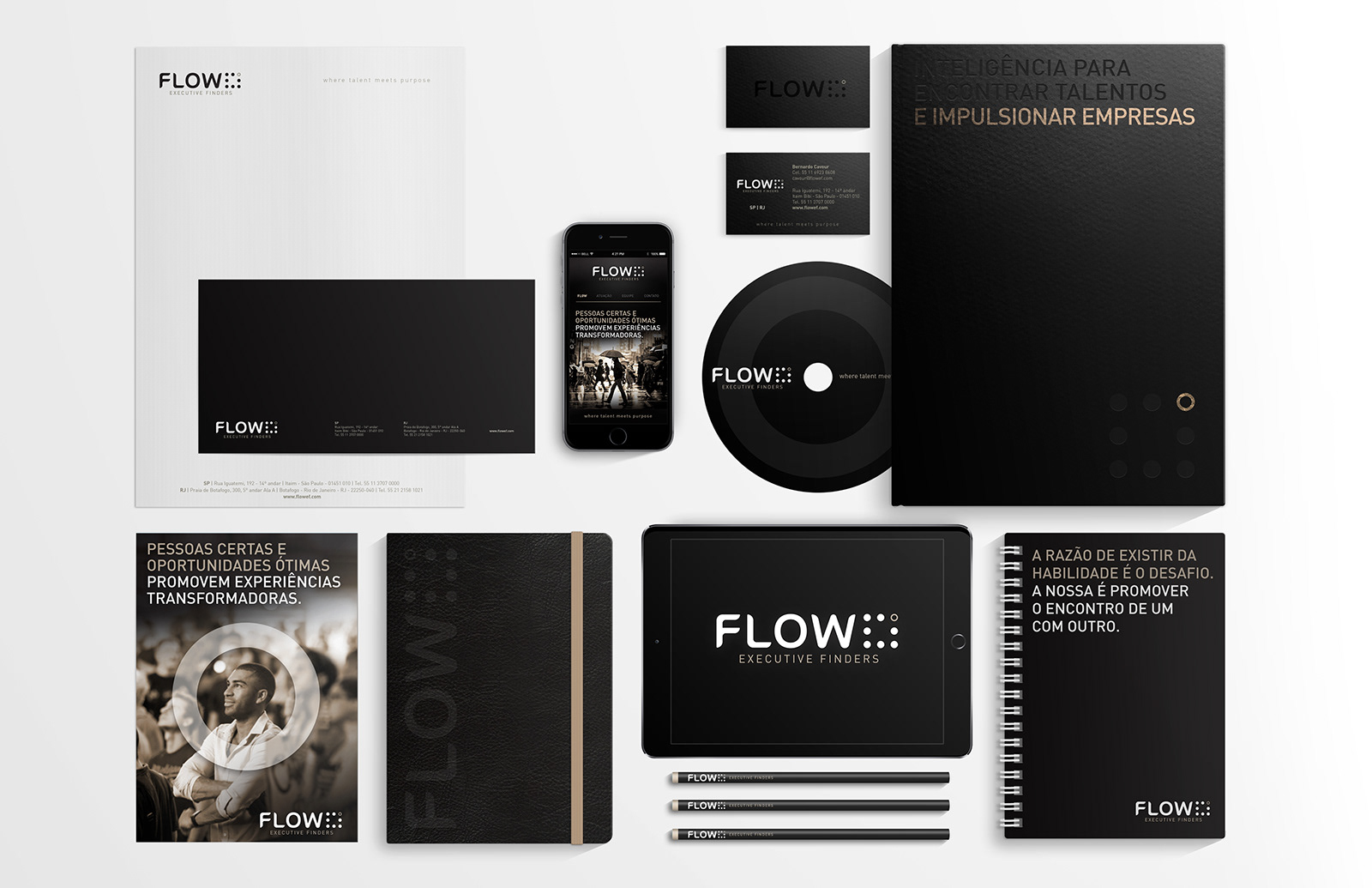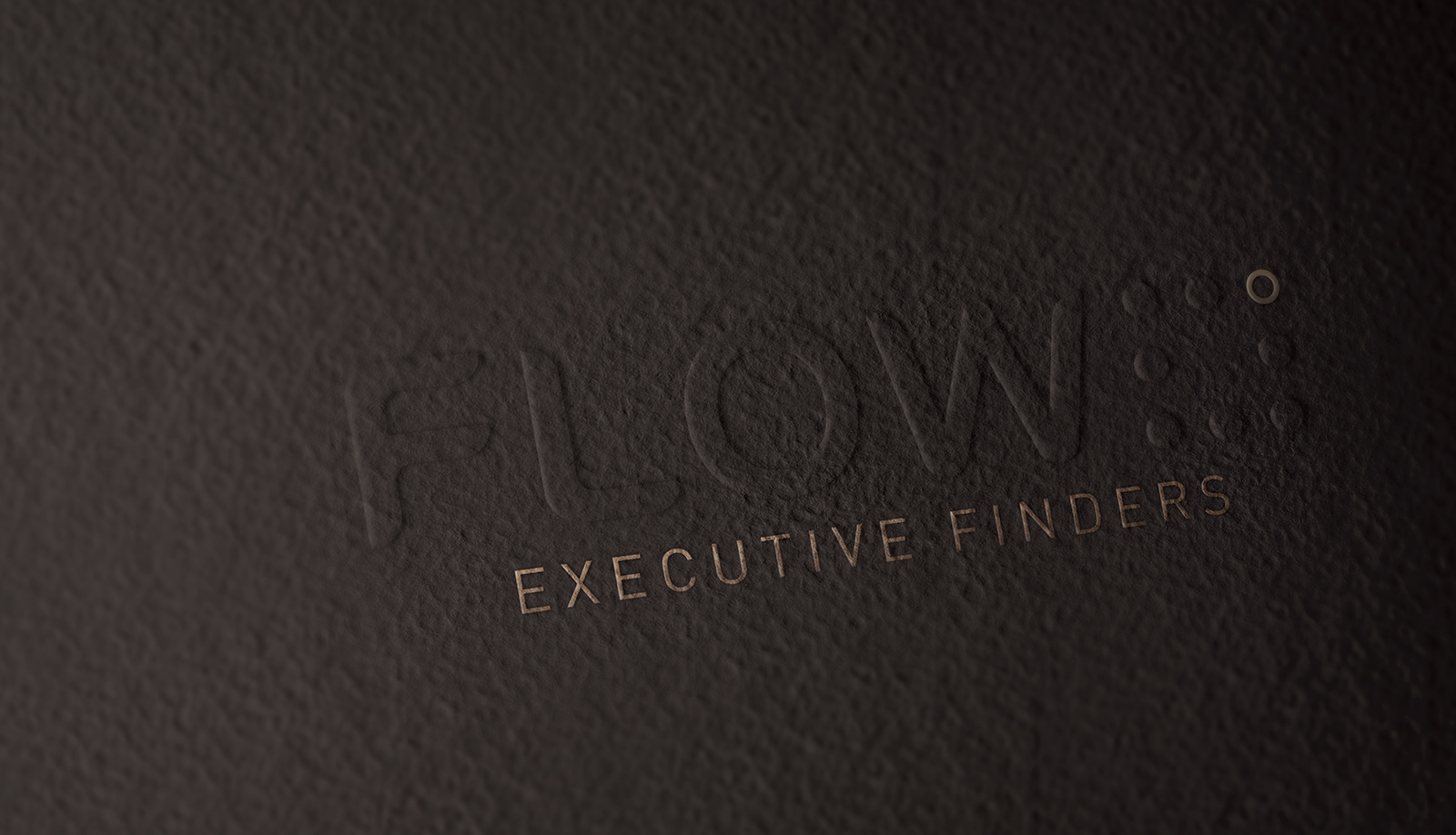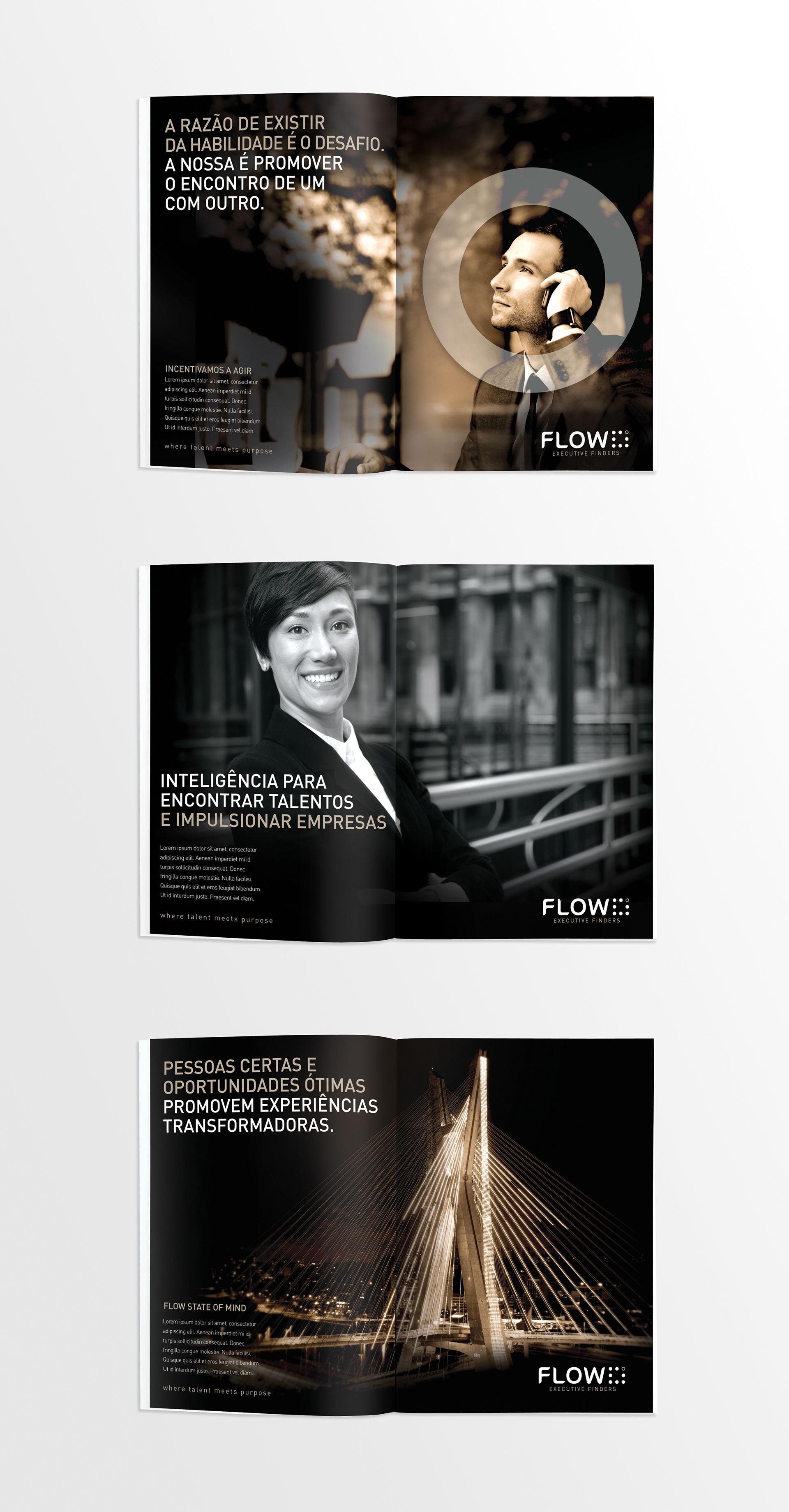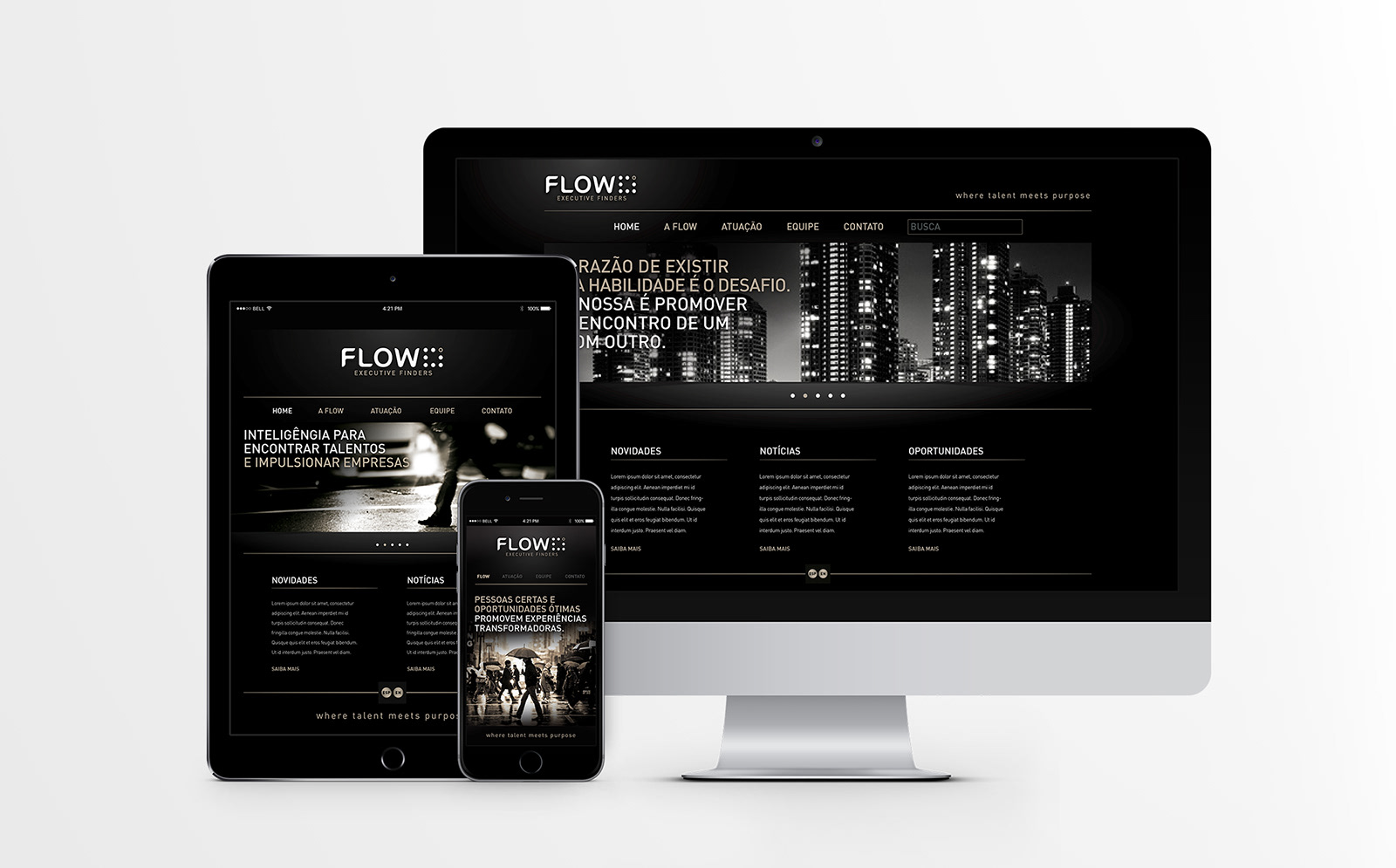 Top Management Set
O top management set é uma forma especial e diferenciada que apresenta a proposta FLOW para executivos de alto padrão. É um estojo para envio de proposta comercial com pasta, conjunto de lápis FLOW e cartões de recado.

Direção
Maximiliano Tozzini Bavaresco
Thays Aldrighe
Carlos Iglesias
Brand Identity
Alice Castro
Gustavo Netto
Miriam Nogueira
Market and Business Intelligence
Bruno Shibata
Elessandra Inácio
Lara Cobra
Vanessa Duarte